LAST UPDATE(Utolsó frissítés): FEBRUARY 9, 2013
Back To Main Menu



Feedback(Visszajelzés)
Note: Desktop computers, to exit a new popup from this page, hit the backspace bar. For mobile devices, use the back button.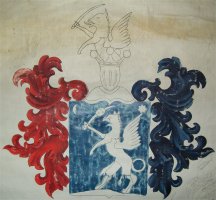 THE FUZESSERY-TOVISI FAMILY TREE

This Family history is from the research of Barnabas Fuzessery 1897-1971. His research in Latin was translated into Hungarian and then English. I have added historical and geographical reference links as an aid to the research.


This webpage was created by Alex Mantegazza.
Click on the links for more information about the topic indicated.

A Family tribe in the Arpad[1] Army defeated a Bulgarian tribal chief Zalan in the area called FUZESER [2] The Family tribe took over that land and changed their old tribal name to match the new land which they just won.
The literal translation is this:
FUZES = a forest of willow trees
ER = small trickling stream
I = belonging to or comming from
FUZESERI = comming from the place where there is a small trickling stream in a forest of willow trees.
It still remains questionable how FUZESERI became FUZESSERY. Hopefully, further research will solve this.
They were successful in another war campaign against the Romanian Kangar Gyula (military leader), King of the Olah and Dacsa, and took over Transylvania. One of the Fuzessery brothers settled there in the City of Tovis [3], Romania, which now is in the County of Alba. Again, the adding of the "i" after Tovis meant "comming from or belonging to Tovis" so the family name became Fuzessery-Tovisi.