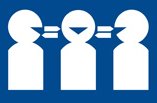 Computer bits and pieces for sale as is.
Location: Melbourne Outer South Eastern Suburbs, Australia
Click on photos for enlargement


LG Microwave Oven MS-2548GR: salvaged used parts:

Magnetron p/n 56354A: salvaged from microwave oven, appears good. $50 as is.


front keypad with circuit board, works ok. $50 as is.

Noise filter p/n 56201A. appears ok. $5 as is.

Latch board micro switches x3. works ok. $10 lot.

Turn table motor. resistance tested ok. $10 as is.

Front door. used, glass is good, no crackes. $25 as is.




Back to Menu
send us an email.