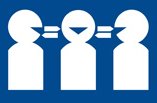 This site is

: We ask for no personal information, we have no ads, nor set any cookies.

| | | |
| --- | --- | --- |
| | Have you ever found a postage stamp with your birthdate in the cancellation postmark? It would be even better if the the stamp was postmarked from the Country you were born, the Town you were born in, and the exact time of your birth. Now that is a Personal Historical Artifact worth keeping. | |

These make great personalized gifts for your wife, kids, parents relatives or that friend that has everything. Collect "Celebrity Cancelled Date Stamps" of your favorite Celebrity. Imagine having a cancelled date stamp from your favorite Celebritys' birth and/or death as a one of a kind Artifact.

We have Artifacts that match the Birthday of every Man, Woman and Child on the planet, past and present!


In the past, most stamps were cancelled directly on the stamp with the cancellation mark as shown above. These stamps were originally issued in great quantities. Most recipients would open the letter, take out the contents and then trash the envelope containing the stamp and cancellation marks.


More modern franking machines cancel the envelope with the postmark on the left and a variety of lines on the right that goes through the stamp. Most collectors start with the stamp looking like this and cut away the unneccesary parts to wind up with the below stamp.

The stamp is then soaked in water to remove the paper envelope backing and then added to their collection which now is completely devoid of any cancellation date marks.

Out of the millions of stamps issued by a Country, your chances of finding an unused mint condition stamp from the Country in which your were born is very good. You can find these at any stamp dealer but you would have a stamp that closely matches other mint condition stamps from your Country in the hands of other people around the world. Your stamp would not be unique.

A cancelled date stamp is a very unique Artifact because there would not be too many people who were born in the same Country, same Town, same Year Month Day and Time as you, so when you find a stamp that matches your birthday, you simply cannot let it go because the stamp will NEVER come around again.
We maintain a hugh database of dates, places and events that may have a personal meaning only to you. To see YOUR Personal Historical Artifact Click Here
This Website was designed and is maintained by Australian Mutant Mice®--©2013
Volunteers & Credits



Email us