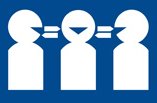 Book title: Simulacron 3
Condition: 2nd hand, good, pages tanning from age
All covers intact
No rips on front or back covers
Normal use wear
Author: Daniel F. Galouye
Publisher: First Printing Edition by Bantam Books #J2797
where Published: USA
when Printed: 1964
Special info: 192 pages. The 1999 Movie "The Thirteenth Floor" was based on this book.
The sister edition "The Counterfeit World" was the UK release, and "Simulacron-3" was the US release.
Synopsis: Hannon Fuller, the inventor of Simulacron 3, a total environment simulator, has just died in an accident. Douglas Hall, his assistant, replaces him quite naturally. He will quickly realize that the projects of Horace P Siskin, the president of REACO, owner of the Simulacron 3, are not as disinterested as he claims. And maybe Fuller's death wasn't accidental? The disappearance of the company's head of security and of secret notes left by the inventor seem to confirm this hypothesis. Douglas Hall is determined to find out the truth about this whole story.
LEFT CLICK ON IMAGE FOR ENLARGED VIEW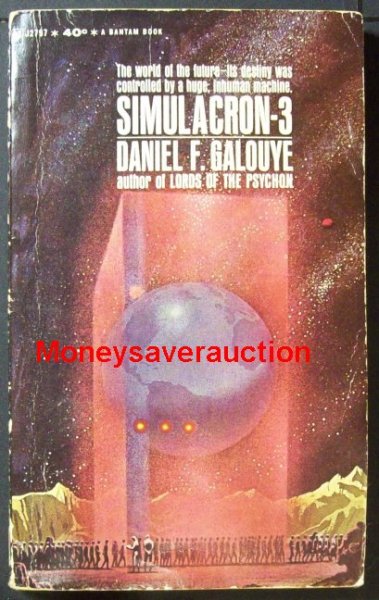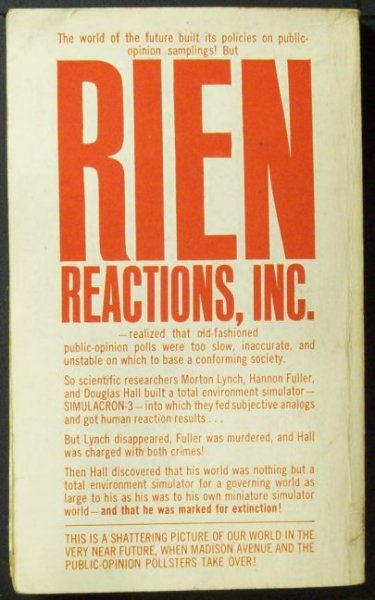 Back to main store