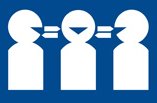 Condition: Good Condition All surfaces and edges very fine. The book lays flat, no warping The pages are white, clean with no folds or dogeared corners. Binding is tight.
Author: Harvey L. Gochros, Joel Fisher
Publisher: Prentice Hall Press
where Published: USA
when Printed: 1987
Special info: Not a Library Book, 396 pages of eye opening reading.
LEFT CLICK ON IMAGE FOR ENLARGED VIEW