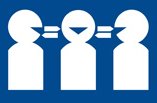 Book title: Far Out
Condition: This is the first printed edition, very good condition.
All surfaces and edges very fine.
The book lays flat, no warping.
The pages are white, clean with no folds or dogeared corners.
Binding is tight.
Author: Damon Knight
Publisher: Simon and Schuster
where Published: USA
when Printed: 1961
Cover: Shelving wear, has some minor edge tears but ok condition for the age.
Special info: Not a Library Book, book club edition, 199 pages.
Synopsis: Far Out is a collection of 13 science fiction short stories by Damon Knight. The stories were originally published between 1949 and 1960 in Galaxy Magazine, If Science Fiction and other science fiction magazines. There is an essay by Anthony Boucher. Contents: To Serve Man (winner, 2001 Retro-Hugo for Best Short Story of 1950; basis of Twilight Zone episode); Idiot Stick; Thing of Beauty; The Enemy; Not With a Bang; Babel II; Anachron; Special Delivery; You're Another; Time Enough; Extempore; Cabin Boy; The Last Word.
LEFT CLICK ON IMAGE FOR ENLARGED VIEW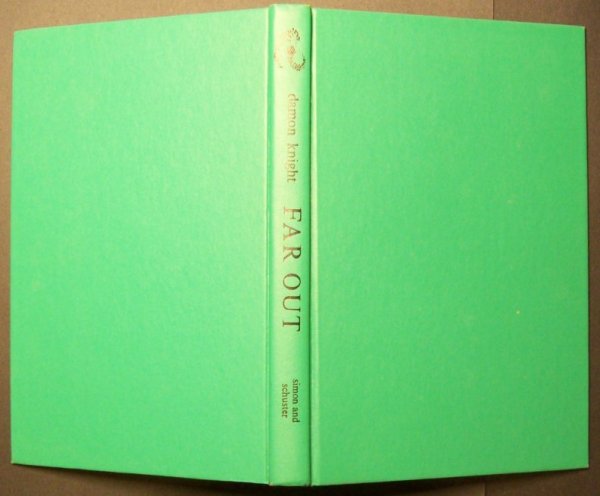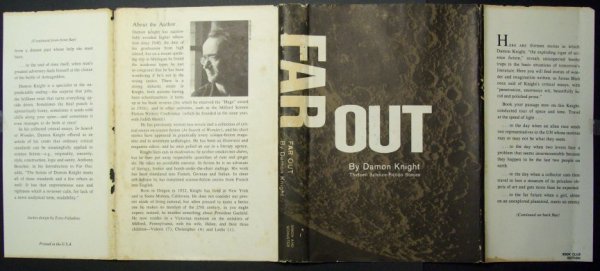 Back to main store