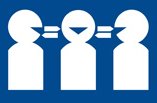 Book title: Tom Swift and his Giant Robot
Condition: 2nd hand, all covers intact, no rips or folds, normal use wear, patch of cover photo missing on R in Robot, some soil stain on rear cover.
Author: Victor Appleton II
Publisher: Grosset & Dunlap Books
where Published: USA
when Printed: 1st edition, 1954
Cover: none
Not a library book. 211 pages.