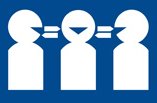 Book title: The Lost City
Condition: Near Mint Condition
All surfaces and edges very fine.
The book lays flat, no warping
The pages are white, clean with no folds or dogeared corners.
Owners name, inside front fly cover.
Binding is tight.
Book color is a red/brown, weave texture.
Author: John Blaine
Publisher: Grosset & Dunlap
where Published: USA
when Printed: 1947
Cover: Shelving wear, has some minor edge tears but ok condition for the age.
Special info: This is the first printed edition. 209 pages.
Synopsis: This is the second book in the children's series "Rick Brant Electronic Adventures." The first book in the series was The Rocket's Shadow. The books were written under the Grosset & Dunlap house pseudonym John Blaine. They are written in the same stye as the Tom Corbett series, although Rick Brant's adventures are set in exotic locations on earth rather than in outer space.
LEFT CLICK ON IMAGE FOR ENLARGED VIEW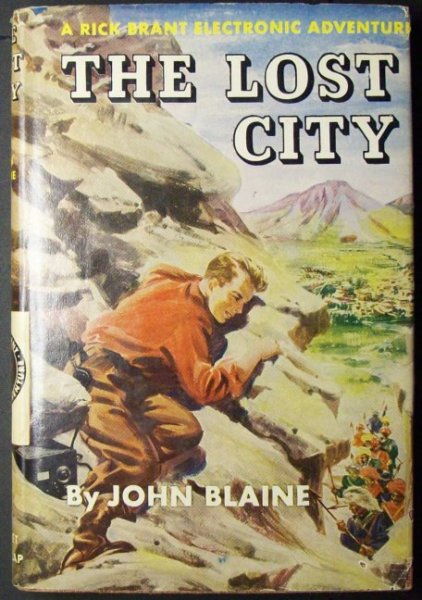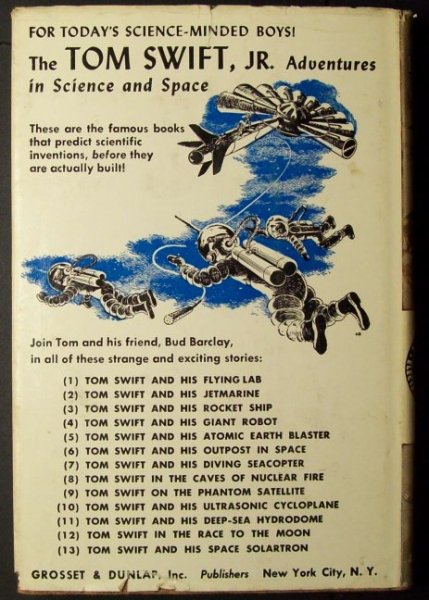 Back to main store