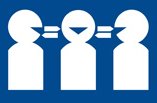 Book title: The Mercy Men
Condition: Near New Condition
All surfaces and edges very fine.
The book lays flat, no warping
The pages are white, clean with no folds or dogeared corners.
Binding is tight.
A book club edition
Author: Alan E. Nourse
Publisher: David McKay Co.
where Published: New York, USA
when Printed: 1968
Cover: Good condition, no rips, slight sun fading on title side.
Special info: Not a Library Book. 180 pages.
Synopsis: This is a fine SF suspense novel focusing on an experimental center which solicits volunteers for experiments.
Jeff Meyer believes his father disappeared at the center, and so he joins the Mercy Men (ie the volunteers for research) to find him.
The plot has some unexpected twists. The conclusion is a satisfying one.
LEFT CLICK ON IMAGE FOR ENLARGED VIEW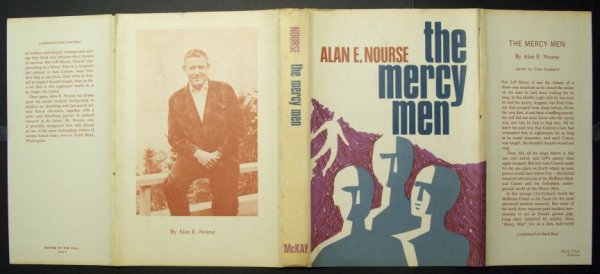 Back to main store