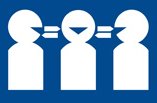 Book title: The Mind Cage
Condition: Fine Condition
All surfaces and edges very fine.
The book lays flat, no warping
The pages are clean with no folds or dogeared corners, slight tanning of pages from age.
Binding is tight.
Author: A. E. Van Gogt
Publisher: Simon & Schuster
where Published: USA
when Printed: 1957
Cover: Shelving wear, has some minor edge tears but ok condition for the age.
Special info: First Printing Edition, Not a Library Book, 190 pages.
Synopsis: David Marin risks his career to defend Wade Trask, a scientist being tried for sedition, but when Trask switches their brains, Marin finds himself branded an enemy of the state.
LEFT CLICK ON IMAGE FOR ENLARGED VIEW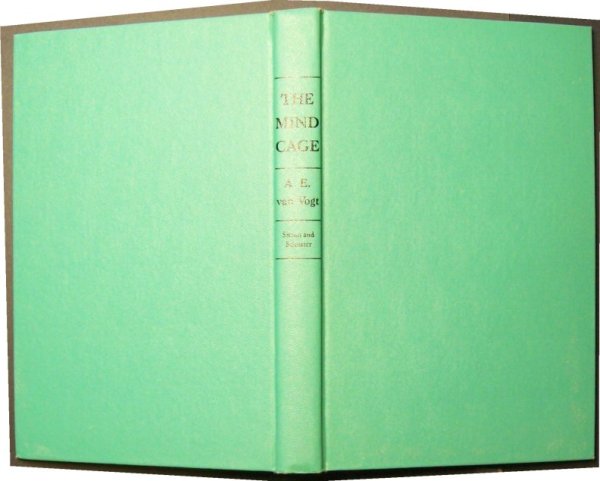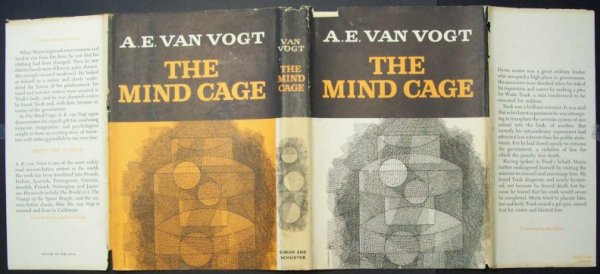 Back to main store