Twenty-five varieties for plate I no clouds and Twenty-five varieties for plate II with clouds, all unwatermarked

There are 50 different stamps in total so details to be looked at are:
The figure in the middle, Hat design
The height of the beehive behind Industrys' back
The front design of the bale that Industry is sitting on
The skyline of the house, fort, church
Industrys' shaded or unshaded extended left arm
Industrys' bare extended arm or with sleeves rolled to the biceps.
The standing male figure in the group of 3, wearing knee length trowsers which are shaded and un-shaded
The kneeling mans' facial design
The kneeling mans' back design
The location of the mans' shackles
The kneeling mans' right leg is at 90 degrees, left shin bone almost parallel to ground.
Distance between the kneeling mans' head and ship overhead.


THE BEST WAY TO DISTINGUISH A PLATE I FROM A PLATE II STAMP IS BY CHECKING TO SEE IF THE STAMP HAS CLOUDS OR IF THE CENTER FIRGURE IN THE GROUP OF 3 IS WEARING SHADED TROWERS.

Except for position 15 of plate II, ALL stamps of plate II have clouds. If your stamp is faded, these may not be seen very well but they were there at one time in the stamps' life.
If you think your stamp is a plate II position 15 stamp, then check the center figure in the group of 3. All plate I stamps had the "kilt" on the center figure. In all the plate II stamps, the center figure was wearing noticable knee lenght trowsers that were either shaded (ie pII 25) or unshaded (pII 6 & 24).

To get you familiar with what to look for, multiple examples are shown for each variety for comparison:
THE SKY WITH CLOUDS (plate II):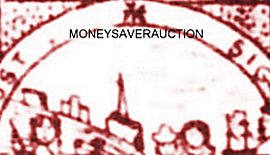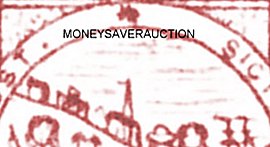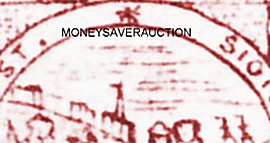 At this point there is no need to find variations to the cloud structure, a stamp either has clouds or not have clouds.
THE SKY WITH NO CLOUDS (plate I):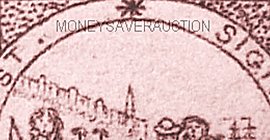 Here too the distinction is obvious, no clouds mean empty sky.
HILL SIDE WITH SHADING: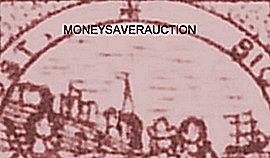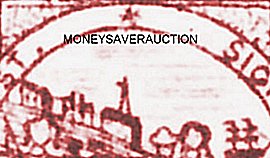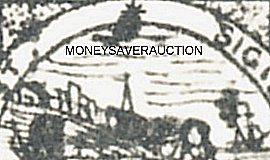 Here shading is indicated by the engraved lines in the hillside.
HILL SIDE WITH NO SHADING: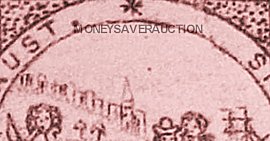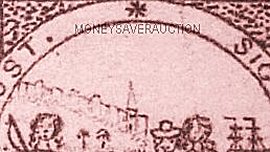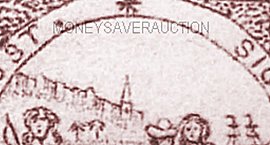 As you can see, no black lines on the hillside.
STRUCTURES ON THE TOP OF THE HILL (house, fortress, church with steeple):