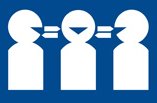 Grade : used fine
ARTIST: THE BEATLES
LABLE : APPLE RECORDS
RECORD NUMBER: 2276
Made in : Los Angeles, California, USA
YEAR OF PRODUCTION: 1968
Sleeve: missing
Rare Los Angeles, CA pressing of the 1968 Beatles Hey Jude/Revolution (Apple 2276) US vinyl 45 with NO "Produced By George Martin" credits, NO master numbers and NO "Recorded In England" text on labels.
When Bert-Co Enterprises printed the first labels for the Los Angeles, CA pressed disc of Hey Jude/Revolution, there was no producer, master numbers, or "Made In England" credits indicated. This was quickly corrected on the second batch of labels. These first label variations without these credits are considered very desirable by collectors.