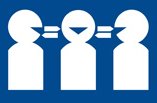 Current wish list for tradeing
Australia stamps up to 1980
Austria stamps April 19-21 1889
German stamps April 27-30, 1945
Japan stamps Dec 1941
U.S.A. stamps Dec 5-8 1941
U.S.A. stamps up to 1980


PLEASE NOTE:

As stated on the previous page, I would prefer to trade stamps that are at least 5 years appart.
That is; if you want one of my stamps that was issued in 1920, then your CDS should be issued at the same year +- 5 years (1915-1925).
Even though my 1920 would only be worth A$0.35 and your 1980 stamp would be worth A$0.35, the earlier year just may be harder to find so compensation is in order.

If a trade were to happen with vastly unequal years, then I would consider my one 1920 stamp for multiples of your later years CDS stamps regardless of book value.


This is how I will accept unequal year stamps:
same year +- 5 years: one for one trade (accounting for book value)
+10 to 30 years: my 1900 for your 1930, your two for my one trade
+30 and greater years: my 1900 for your 1970, your three for my one trade

DON'T FORGET THAT I WILL ACCEPT AS PART OF YOUR TRADE, YOUR DAMAGED, RIPPED, FOLDED, UNSALEABLE, UNTRADEABLE, UNWANTED STAMPS WITH READABLE CDS.

USE BROWSER BACK ARROW TO RETURN TO PREVIOUS PAGE
send us an email.